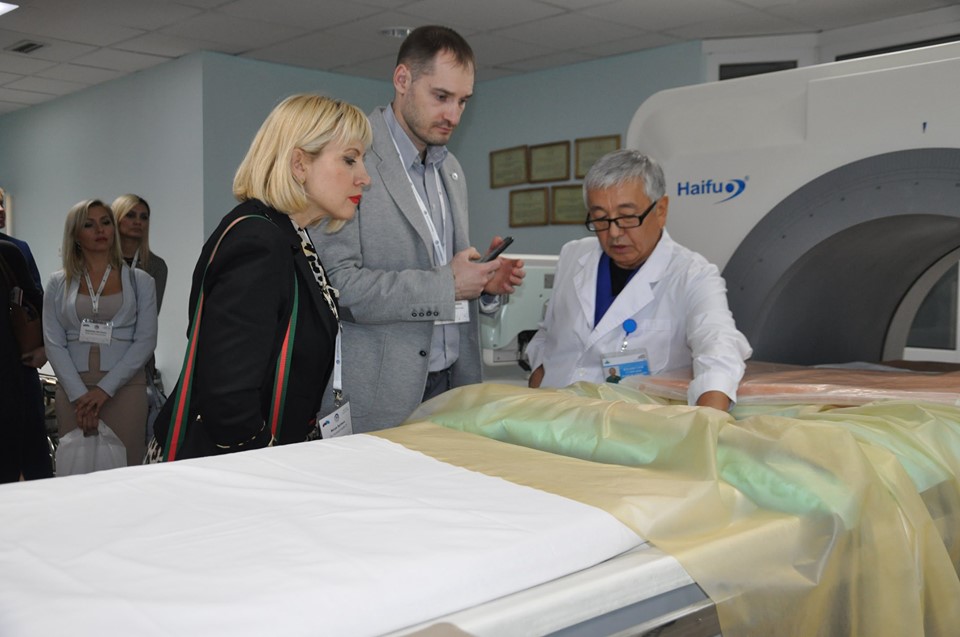 Set up in 2010, the HIFU Center in the Department of HIFU Therapy and Ultrasound Imaging, National Scientific Medical Center, Astana, Kazakhstan is the world's first clinical team to apply HIFU for the treatment of liver echinococcosis and alveococcosis.
哈萨克斯坦
HIFU
中心位于哈萨克斯坦阿斯塔纳国家医学中心
HIFU
治疗与超声影像科,成立于
2010
年,是全球首家应用
HIFU
治疗肝部棘球蚴病和泡球蚴病的
HIFU
中心。
https://www.nnmc.kz/department/otdel-hifu-terapii-i-ultrazvukovoj-vizualizatsii/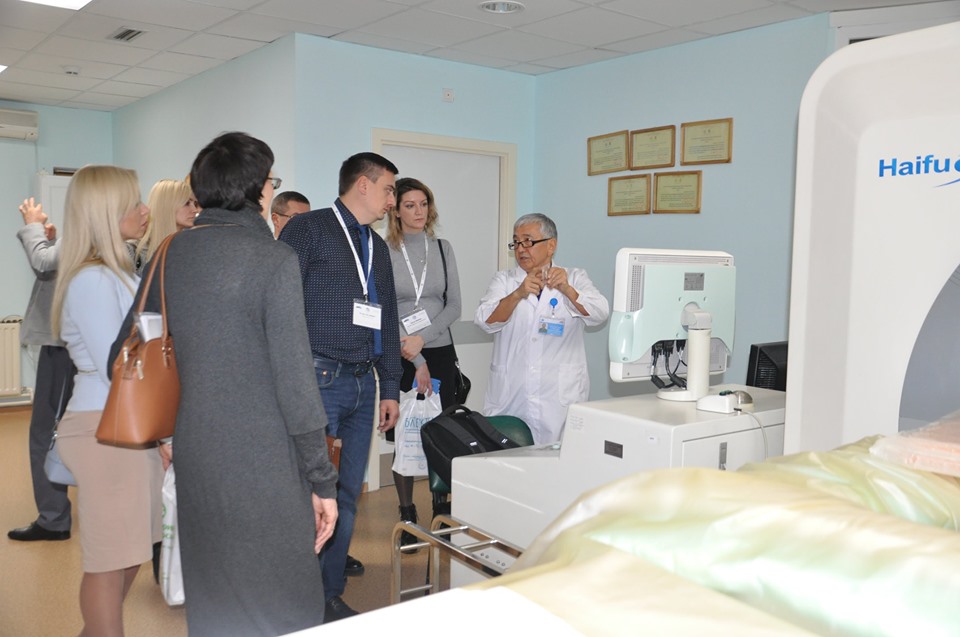 Their study has proved that high-intensity focused ultrasound (HIFU) can effectively damage the pathogens of echinococcosis and alveococcosis. HIFU therapy
can be applied alone to effectively treat this disease noninvasively and prevent iatrogenic cross infection.
哈萨克斯坦
HIFU
团队证明
HIFU
可以有效破坏棘球蚴病和泡球蚴病的病原体。可单独应用
HIFU
实现无创治疗棘球蚴病和泡球蚴病,避免医源性感染。
https://link.springer.com/article/10.1007%2Fs10396-018-0914-x
Since its first successful non-invasive ablation treatment in January 2010, the HIFU clinical team led by Professor Imankulov Suindyk has treated about 1,400 cases of benign and malignant tumors by the end of 2019, including uterine fibroids, adenomyosis and primary and metastatic liver tumors, kidney tumors, prostate tumors and pancreatic tumors.
自2010年1月成功开展首例HIFU消融以来,苏依迪克教授带领的HIFU团队已治疗约1400 例良恶性肿瘤(截止2019年底)。该团队在HIFU治疗子宫肌瘤、腺肌症、原发性和转移性肝肿瘤、肾肿瘤、前列腺肿瘤和胰腺肿瘤方面都积累了丰富的经验。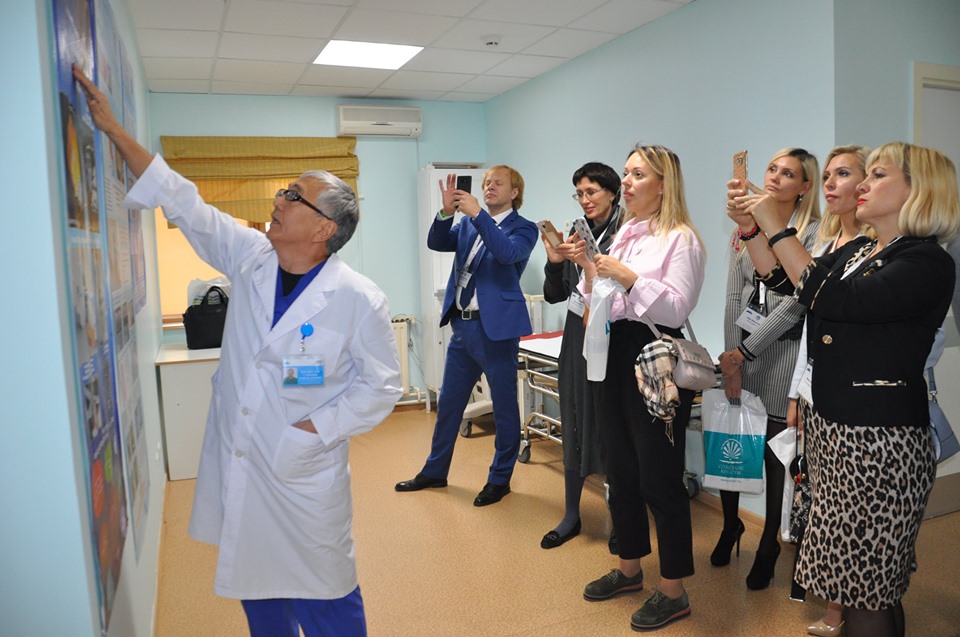 To date, HIFU ablation is the only non-invasive surgical method in the world for treating uterine fibroids and adenomyosis. It is promising and highly effective to preserve the uterus of women.
目前,
HIFU
消融是治疗子宫肌瘤和腺肌症唯一的一种无创手术方式,在保护女性子宫方面非常有效、大有前景。
For more information, please visit:
http://www.journalijar.com/article/12216/the-morphological-estimation-efficiency-of-the-high-intensive-focused-ultrasound-in-treatment-heparhydatidechinococcosis/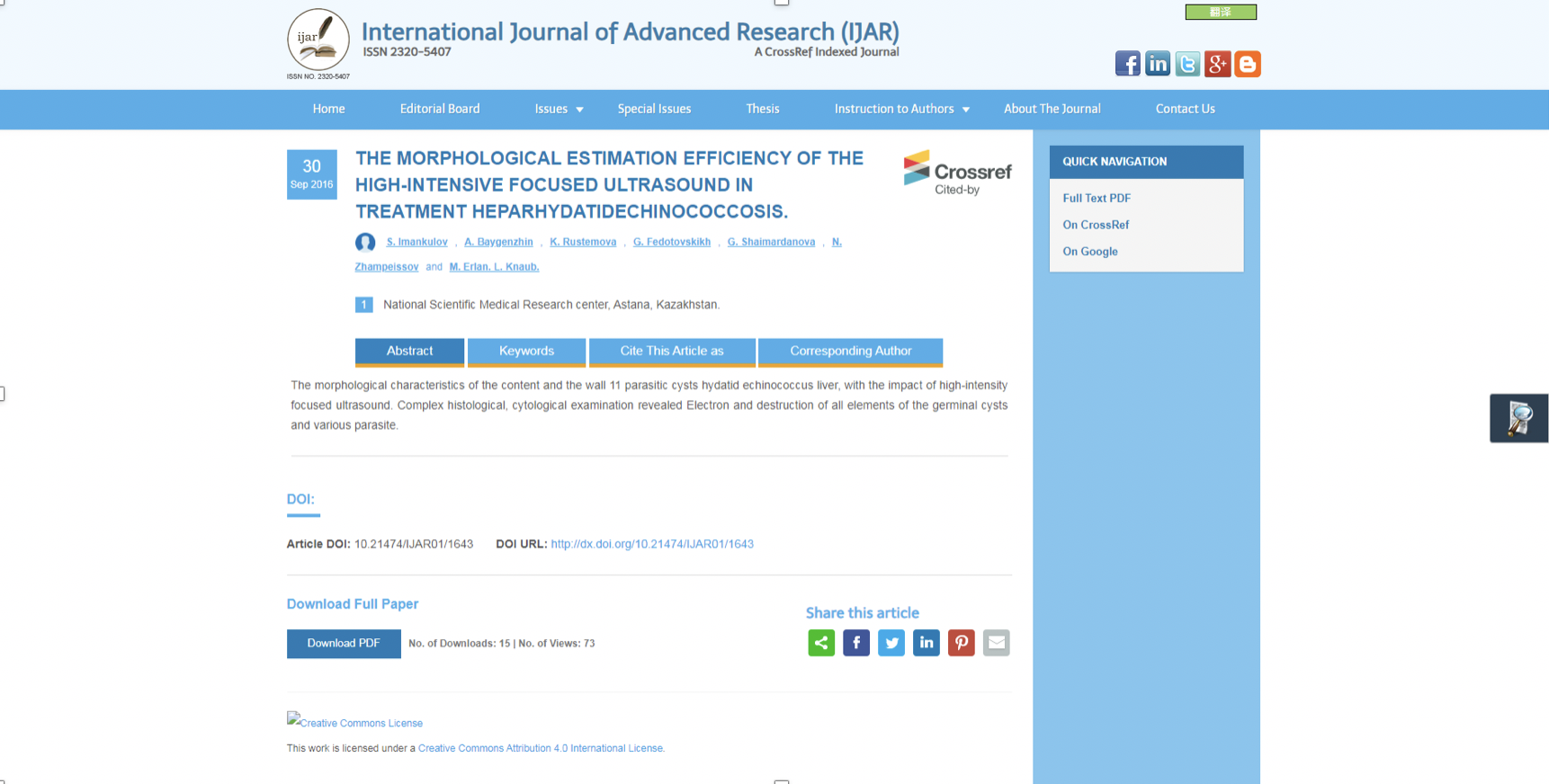 https://www.sciencedirect.com/science/article/abs/pii/S1350417715001510?via%3Dihub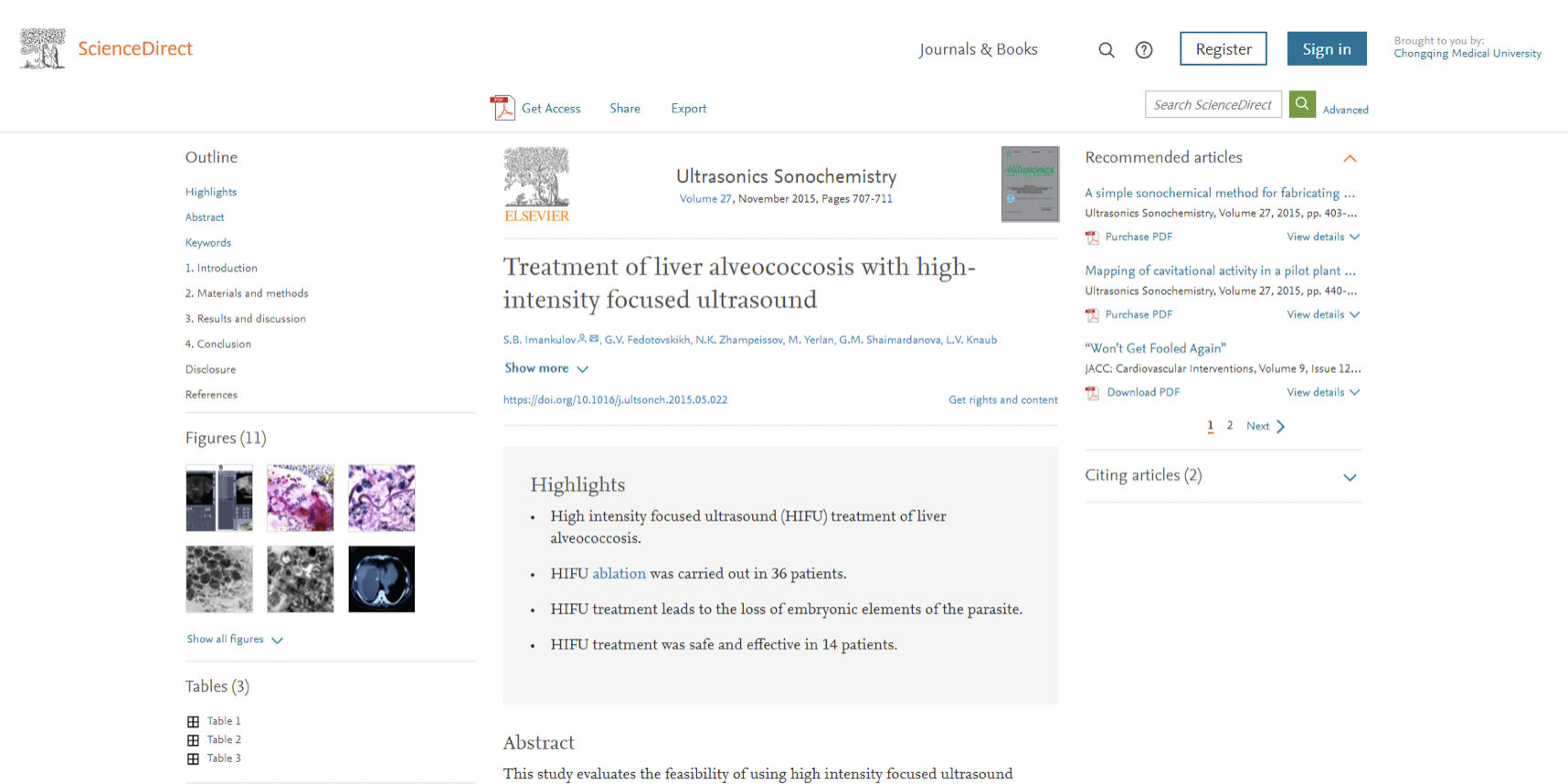 https://linkinghub.elsevier.com/retrieve/pii/S1350-4177(15)00154-6

https://jpma.org.pk/article-details/8855?article_id=8855