Re-experience the Ancient Silk Road
—
Foreign Diplomats in Chongqing Haifu
As the birthplace of the Focused Ultrasound Surgery (FUS), Chongqing Haifu Medical Technology Co., Ltd. (Chongqing Haifu) has become a place at which foreigners must stop to visit during their journey to the new Silk Road. A delegation of foreign diplomats in China, organized by the Ministry of Foreign Affairs, visited Chongqing Haifu on October 20, 2017 to have a glimpse of its original HIFU technology of high repute. The diplomats are from 15 countries such as Greece, Malaysia, Argentina, Mongolia, Pakistan, Italy, and others along the Silk Road Economic Belt.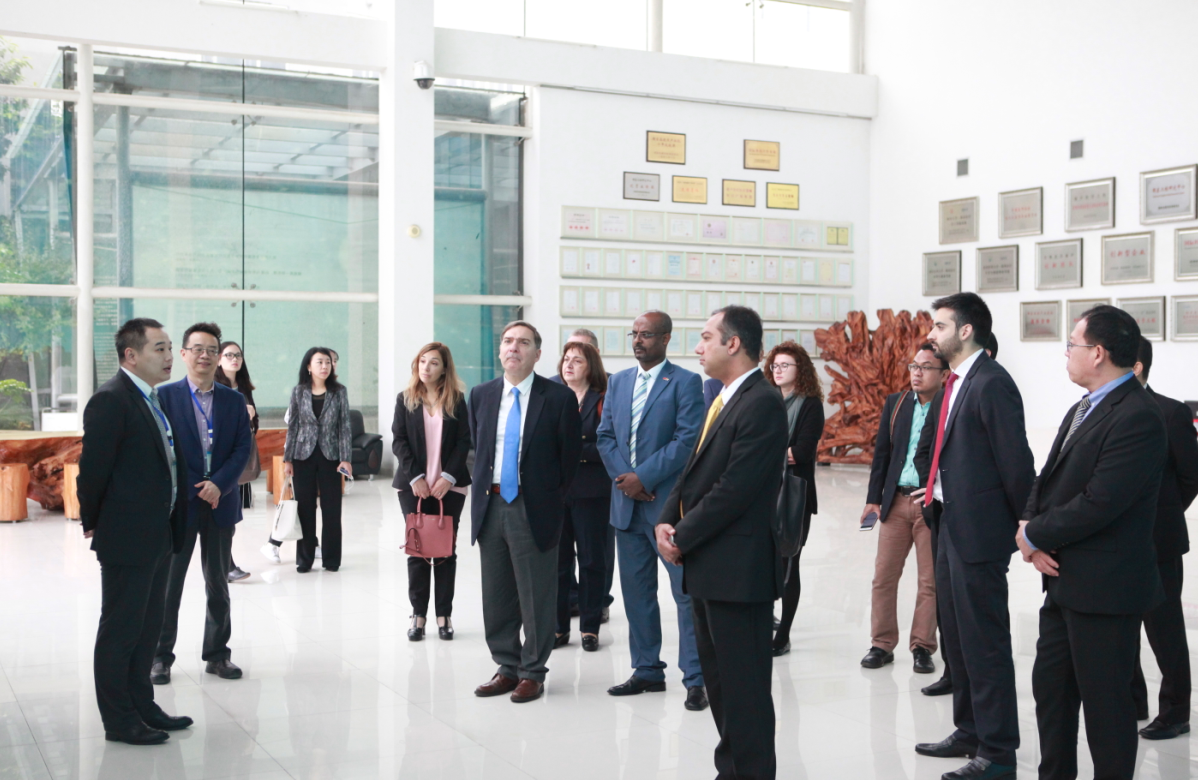 On the morning of October 20, the delegation had a meeting with Mr. JIANG Gang, General Manager of Chongqing Haifu, who gave a detailed introduction to the principle of high-intensity focused ultrasound (HIFU)/FUS technology, its advantages over traditional therapies, its clinical application, promotion and industrial development. The delegation also observed a FUS phantom and visited the telemedicine center and Chongqing Haifu Hospital.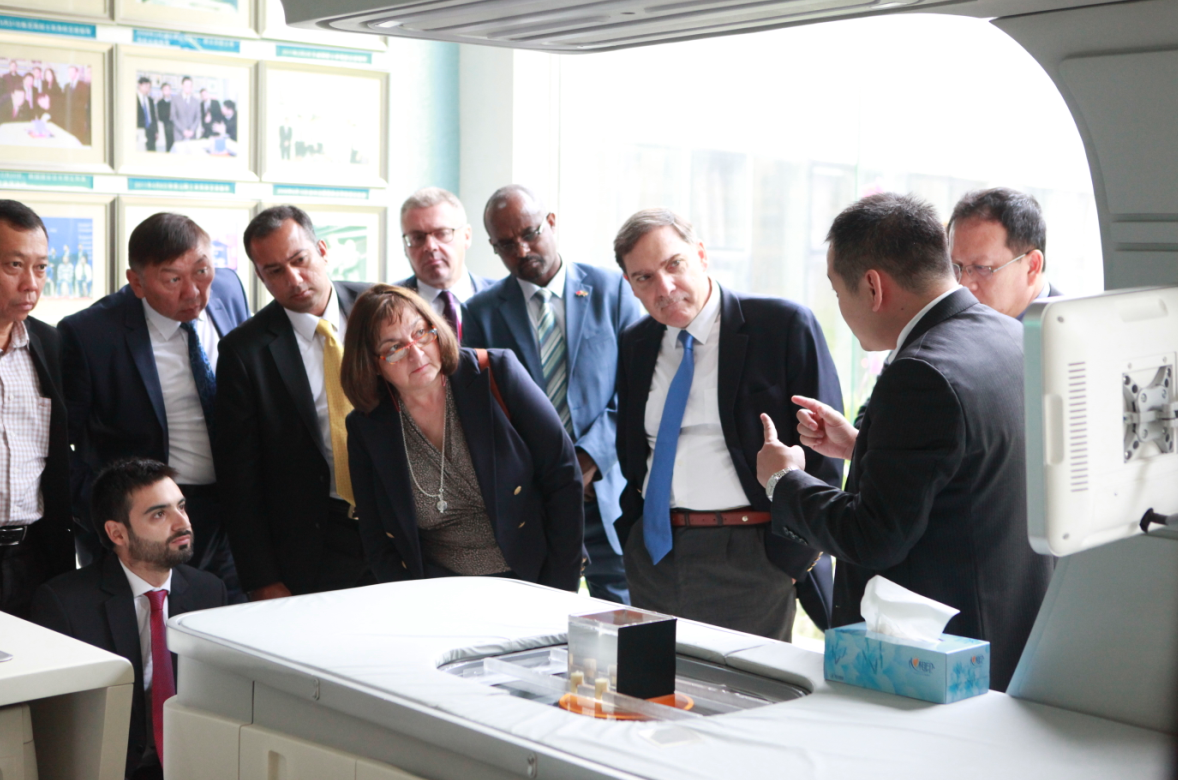 The delegation observing a FUS phantom
Mr. Leonidas Rokanas, Head of Delegation as well as Greek Ambassador to China, gave his full recognition of this world-leading Chinese original HIFU technology and its series of excellent high-end medical equipment of Focused Ultrasound Tumor Therapeutic Systems. He truly hoped that this technology could spread across the world and benefit more women patients and more countries along the Silk Road Economic Belt. He expressed that he would work actively with the Ministry of Foreign Affairs to help Chongqing Haifu with its market promotion in the medical service and also facilitate the cooperation between relevant countries and Chongqing Haifu to push forward the company's scale-up development.