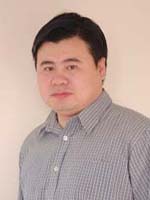 Professor Feng Wu
Professor Feng Wu, doctor of physics, tutor of doctors and general secretary of International Society for Therapeutic Ultrasound (ISTU), jointly invented the first HIFU equipment in the world with Professor Zhibiao Wang.
In collaboration with Professor Zhibiao Wang, Professor Wu played a key role in the national breakthrough program of the ninth five-year plan, as well as the national torch program and the key program of nature and Science Foundation of China. In 2000, he was honored with National Second Prize for Technical Innovation.
These years, he has released more than 70 academic theses concerning modern surgery, cytobiology and molecular biology. He has made a material contribution to the International promotion of the Haifu○R Model JC Focused Ultrasound Tumor Therapeutic System,who is currently serving as an adviser in the Tumor Therapeutic Center of Churchill Hospital, UK.