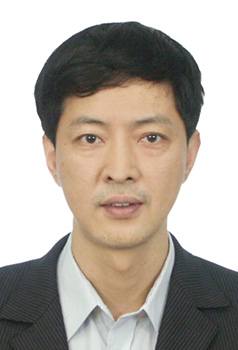 Prof. Hui Zhu
Professor Hui Zhu, tutor of masters, serves as director of the Tumor Therapeutic Center in the 2nd Affiliated Hospital of Chongqing Medical University. Professor Zhu graduated from Chongqing Medical University in 1983 , he got his master's degree from the same institution in 1992.
In the past decade, professor Zhu has been devoted to researching the clinical application of HIFU. He was chief participant of extracorporeal conformal ablation of unresectable hepatocellular carcinoma with high intensity focused ultrasound supported by NSFC, and leading member of miniaturization of focused ultrasound tumor treatment systems supported by Chongqing Government.
In the recent years,as a doctor of great attainments in the field of Ultrasound Ablation(UA), professor Zhu has been to lots of hospitals abroad which carry on Ultrasound Ablation (UA) with High Intensity Focused Ultrasound Tumor Therapeutic System such as Chiba University Hospital(Japan), St. Mary's Hospital (Korea)ect., .He has been playing an important role in guiding and training doctors in Ultrasound Ablation (UA).
Up to now, more than 40 of his papers on HIFU have been published in academic magazines at home and abroad. Moreover, he has been invited to U.S.A. , Japan, Korea , Mongolia and Viet Nam for academic exchanges. As director of the Tumor Therapeutic Center, he has achieved substantial results in treating liver cancers, breast cancers, primary and metastatic malignant bone tumors, soft tissue sarcomas with comprehensive HIFU clinical protocols.