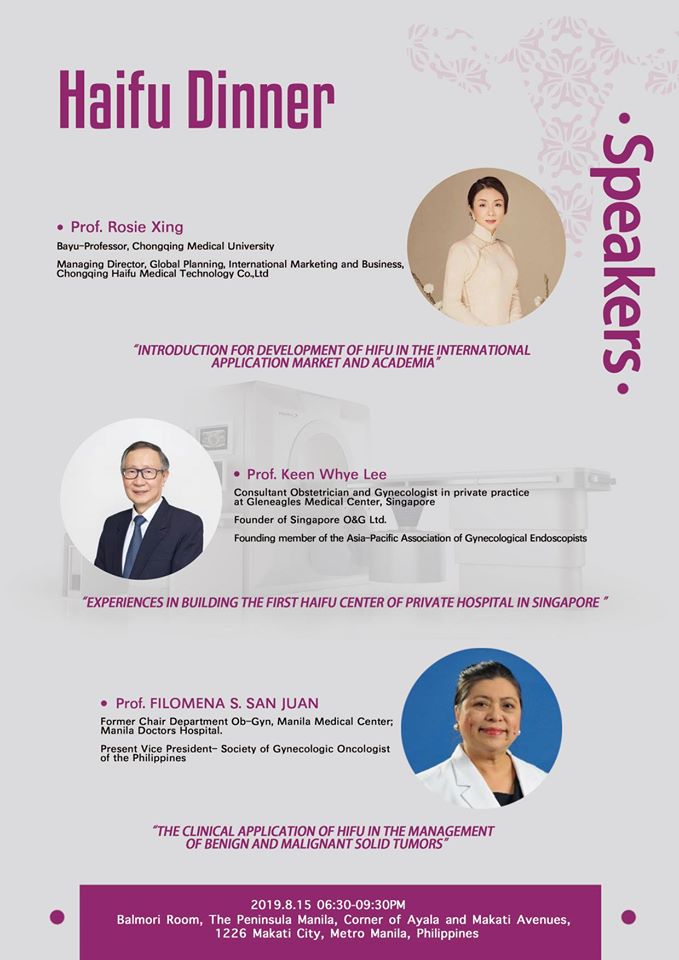 A get-together of presidents and 20-plus chairpersons of Radiology, Surgery and Gynecology of six large private general hospitals in Manila on Thursday night of August 15, 2019 in Balmori Room, the Peninsula Hotel, Makati, Manila, Philippines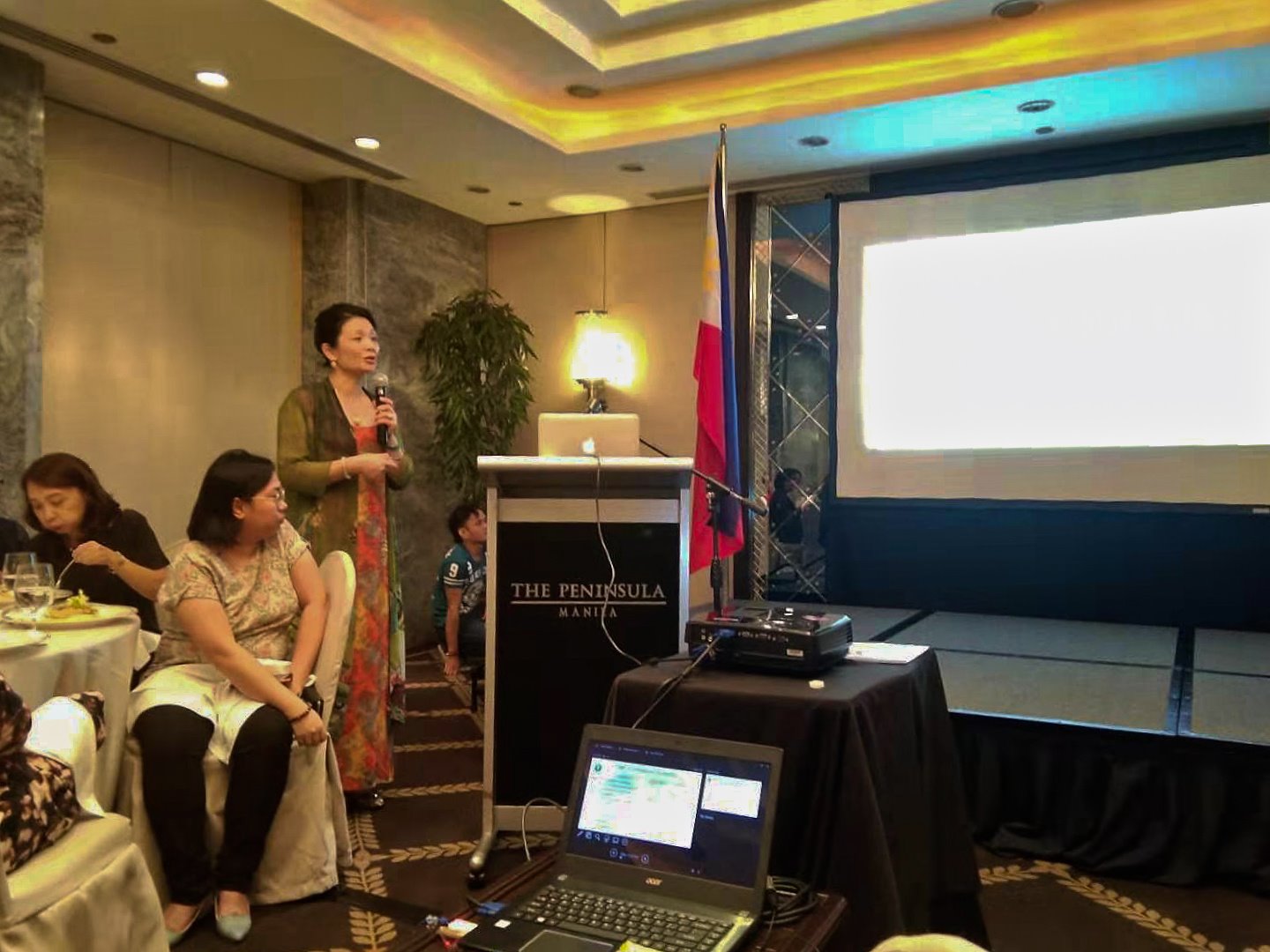 In this Symposium, Prof. Rosie Xing from Chongqing Haifu Medical Technology Co., Ltd. gave an introduction to the development of HIFU in the international application market and academia; Dr. Keen-Whye Lee from Singapore O&G, and also a founding board member of the Asia-Pacific Association for Gynecologic Endoscopy and Minimally Invasive Therapy (APAGE), shared his experience in building the first HIFU center of private hospital in Singapore; and Dr. Filomena San Juan, Vice President of Society of Gynecologic Oncologists of the Philippines (SGOP) talked about the clinical application of HIFU in the management of benign and malignant solid tumors. Dr. Hugo C. Verhoeven, Member of the Board of the International Society for Gynecologic Endoscopy (ISGE), made concluding remarks afterwards.
Attendees were quite intrigued, asking lots of questions about how to deliver such a transformative technology in the Philippines. We believe that Filipino doctors will bring this emerging technology and its benefit to the Filipino people very soon.