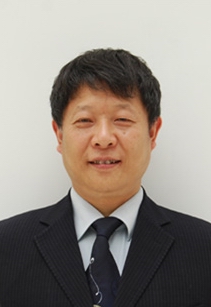 Prof. Zhibiao Wang
Prof. Zhibiao Wang, president of Chongqing Haifu Technology Co., Ltd, invented the first Haifu High Intensity Focused Ultrasound Tumor Therapeutic System. The system has been clinically applicable in treating tumour noninvasively and extracorporeally.
He is one of the Vice Chairmen of the Youth Undertaking Committee of Society for Biomedical Engineering of China and Vice Chairman of Therapeutic Effects Committee of Society for Ultrasonic Engineering in Medicine of China. He is director of Institute of Ultrasonic Engineering in Medicine attached to Chongqing Medical University. Prof. Wang graduated from Chongqing Medical University in 1989, he achieved his doctorate from the same institution in 1993. He has conducted clinical treatment, education and research in ultrasound therapy and has educated 4 postdoctoral researchers, 17 doctors and 28 masters. In 1996, he first put forward the concept of BFF (biological focused field).
In 2000, professor Wang accomplished "the technical breakthrough programs within the ninth five-year plan", "National torch programs", and " National hi-tech pilot programs" sponsored respectively by the Committee of National Nature and Science Fund, National Science and Technology Committee, and National Development & Planning Committee.
In the recent years, more than 200 of his papers have been published in academic magazines at home and abroad. He has got 11 Chinese and 7 international patents. In 2000 he was also granted the National Second Prize for Technical Innovation for his Haifu system.
Prof. Wang is currently leading Chongqing Haifu`s work on research in the fields of device development, clinical application and marketing. Chongqing Haifu has treated more than 40,000 cases of midterm and terminal malignant tumors, including liver cancer, breast cancer, osteosarcoma, soft tissues sarcoma, as well as nearly 1000,000 non-cancer patients.